Introduction: What is Digital Marketing?
Digital Marketing is marketing done online (through the internet), as simple as that. Also known as digital advertising, brands use digital marketing to showcase or sell products or services mainly. The most renowned digital marketing platforms are Social media (Facebook, Instagram, LinkedIn, YouTube, Twitter, Tiktok, blogging sites, websites, email marketing, mobile marketing, etc)
What are the Different Types of Digital Marketing Strategies?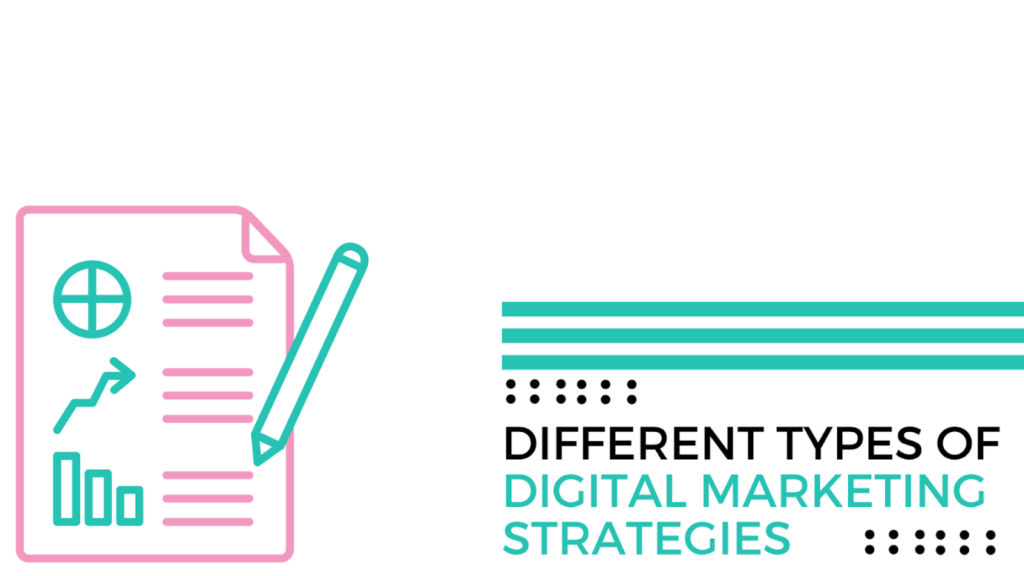 Digital marketing is the use of digital technologies to promote products and services by reaching out to customers and prospects. Digital marketing is a strategy that allows marketers to reach people who are not physically in their store or office.
There are many different types of digital marketing strategies, but they all have the same goal: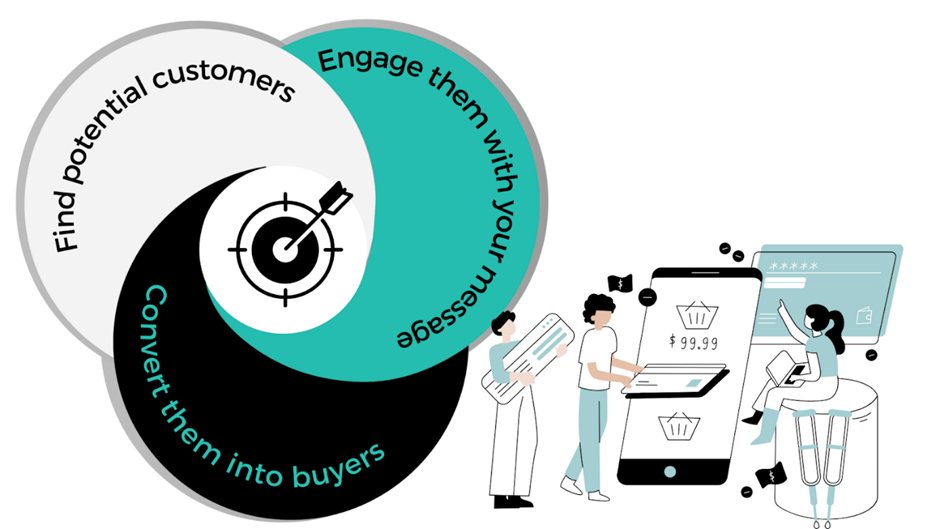 The following are some of the most common types of digital marketing strategies: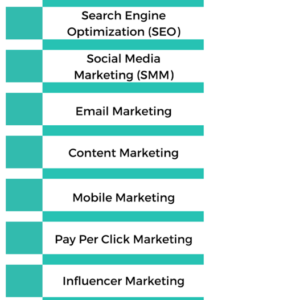 Search Engine Optimization (SEO)
Search Engine Optimization (SEO) is the process of affecting the ranking of a website or web page in the search engine's organic results – by optimizing the content, backlinks, and other factors that affect a site's ranking on search engine results pages (SERPS). Websites can be optimized to represent their content in a way that is most meaningful to relevant users, as well as rank well with popular keywords.
Social Media Marketing (SMM)
Social Media Marketing (SMM) is a form of digital marketing that utilizes social media tools and strategies. It is any type of marketing that uses social media to promote products and services. Social media is where customer conversations happen. You can use it to grow your business, interact with customers, and provide top-notch customer service. Social media marketing is an internet-driven activity that uses social networking sites and social media networks to market a product or service. 
There are an increasing number of companies using social media marketing to grow their consumer and customer base, as it is a powerful, cost-effective, and easy-to-use way to reach more people.
Email Marketing Strategy
Email marketing is a way for you to send out emails to subscribers who have given you the right to do so. Typical email types that often get sent in an email marketing strategy include sales, discounts, updates, and newsletters. A regular email marketing campaign will make people more likely to pay attention to your message. Otherwise, they might not see the updates you're sending out and disengage accordingly. 
A good time to do this would be once a week, so you don't send out the same email too often, and you are able to make sure people don't get tired of your emails. The main goal of email marketing is to increase sales. You need to have a strategy that will work for your company in order to know what type of content you should be sharing with your subscribers. 
Some common strategies include: Informative posts about your company, industry, or business i.e. marketing content about what's new for the week/month, competitor updates, product launches or sales announcements, and company news, and updates.
Content Marketing Strategy
Content Marketing is a process of generating original and valuable content to attract, acquire and engage with a targeted audience via various channels. Content marketing is a rapidly evolving form of marketing that utilizes content such as articles, blog posts, and videos to provide your potential customers with helpful and attractive offers. 
It has the power to greatly influence customer perceptions of your business by developing a more intimate relationship with them, as well as boosting brand awareness through customer referrals.
Mobile Marketing Strategy
Mobile marketing is a method of marketing that has emerged as an important way to reach the Millennial population and is seen by many businesses as a critical component in their overall advertising strategy. With the prevalence of mobile devices like smartphones and tablets and the increasing numbers of Millennials using them, you're almost certainly going to need a mobile presence if you don't already have one.
Interestingly enough, mobile marketing has been around since the early 2000s and has been used to provide customers with a more personalized experience. This stems from the fact that mobile marketing requires less financial commitment than traditional marketing avenues, and it is much more personalized for the customer.
Pay-Per-Click Marketing Strategy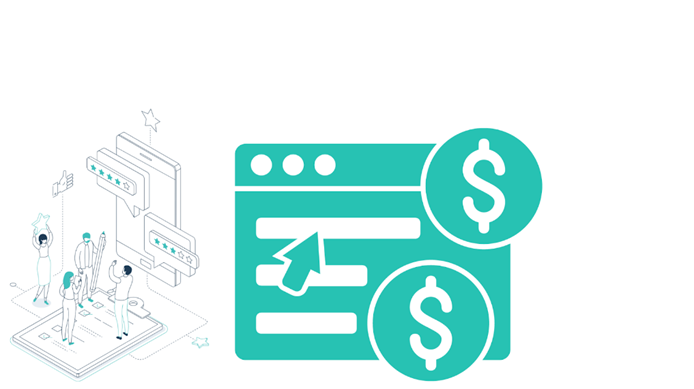 Pay-per-click marketing is a form of internet marketing where advertisers pay each time their ad is clicked. This form of marketing is a great way to create leads for your company and can provide a high ROI if you are able to convert some of those leads into customers. 
In order to be successful, the marketer must have a clear understanding of their customer acquisition cost and manage it while still providing an excellent customer experience.
Influencer Marketing Strategy
Influencer marketing is a powerful way to market your company's products. This strategy involves marketing on behalf of companies by partnering with online influencers who have a large following. These influencers will help create a buzz about the company's new product or service, as well as attract new customers for the company.
Building up a reputation and an engaged following is also a strong way to drive more interest in any company. Influential people can share the company's story and products with a large audience, who will then spread the message and purchase the company's product.
How to Use Digital Marketing to Reach Your Target Audience?
Digital marketing is an effective way to reach your target audience. You can use a variety of channels such as social media, email, and PPC ads to get your message across. Digital marketing campaigns are also a quick and cost-effective way to promote your business and increase revenue.
The first step to using digital marketing is to identify your target audience. You need to know who you are trying to reach. Once you have identified them, you can start creating targeted content that will speak directly to them.
There are multiple channels that can be used in digital marketing. These digital channels include:
Social media
Social media channels are a really powerful ones used in modern marketing. Companies can run a social media campaign on social media as one of their marketing tactics to reach out to customers. It is where a company or brand posts information, updates, and pictures on their social media sites. It can be used by consumers to share what they are buying with their friends.
Social Media is a way to help people find out about products that they may need. For instance, it allows people to find out which films are playing in the theatre and how much they cost, and it allows people to post pictures of their food when they're eating at restaurants. It is a way for people to share things with other people. Facebook, Instagram, and Twitter are some of the most commonly used social media platforms, with a combined total of 2.2 billion monthly active users.
Search engines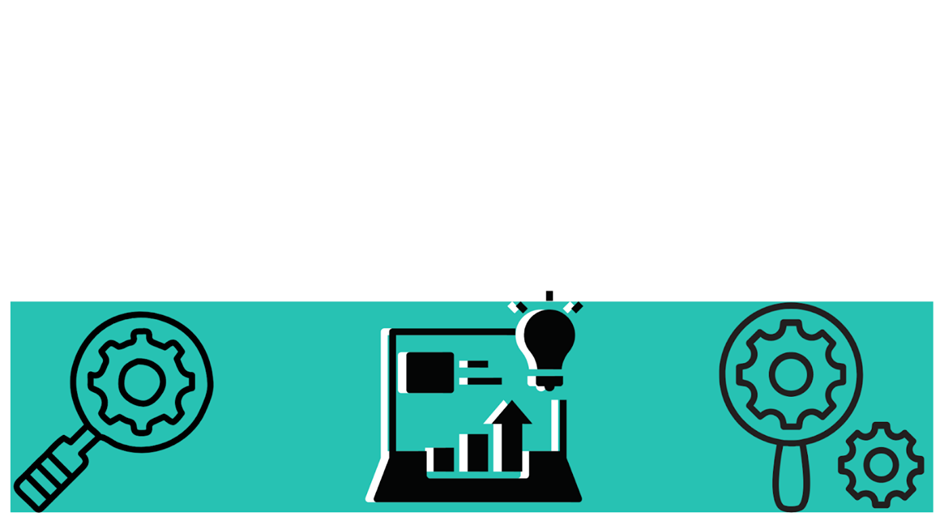 Search engines are one of the most effective digital marketing strategies that companies can use to promote their brands and services. People use the web to look for information about a variety of topics, and the top search engines include Google, Bing, YouTube, and Yahoo. Companies can run an online marketing campaign so that their ads appear on these sites next to relevant links.
Search engine marketing, or SEM, is a type of online marketing strategy in which the goal is to increase the presence of keywords related to a company and its associated products on Google search results. This also means that once someone clicks on one of these ads, they are more likely to click on a campaign associated with that search.
This can be an effective way of targeting ads, but it's important to understand the limitations and exclusions of this strategy. For example, if you have a campaign targeting people who might buy your product and you target them using search engines for people searching for "purse," your ad will appear when someone typing "purse" into Google. A good way to think about it is that you are targeting people who might be interested in your product or service, not just people who are looking for it.
Display ads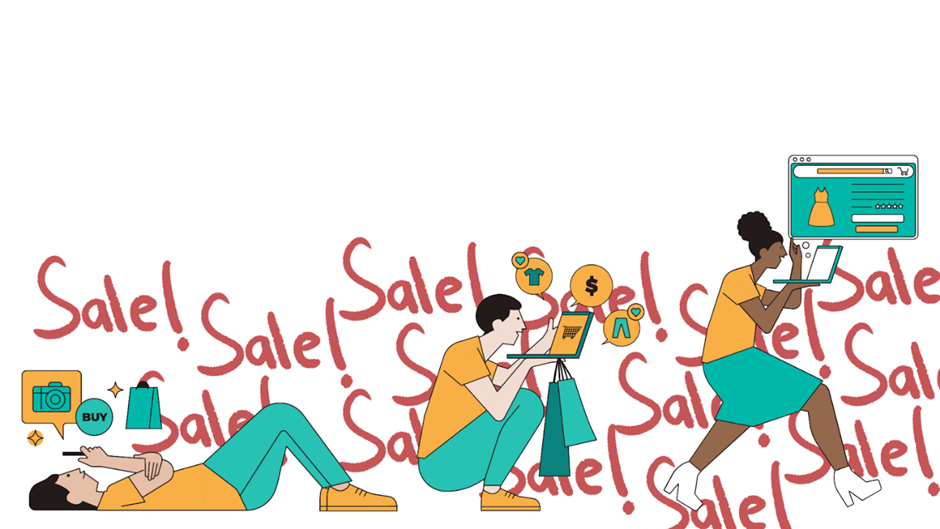 Many marketers use paid ads as part of their digital marketing campaigns. Display ads can range from image and video ads. Video marketing is currently in vogue and is a powerful tool for companies looking to increase brand awareness.
PPC advertising is a form of online advertising that allows users to pay per click (also known as CPC) in order to display ads on search engines and other platforms.
Pay per Click advertising uses keyword-driven targeting so that the paid advertising is relevant, and it can be used with both organic and paid searches. It can also be used to target people that are buying from a specific merchant.
The different methods that can be used to target audiences are by having the right keywords. In this marketing strategy, the targeted audience is reached when Google displays the ads on websites that contain the target keywords defined by the digital marketers.
Display ads can be used as a demographic marketing strategy. Paid ads are displayed on web pages based on the audiences' geographic location.
Placement targeting in digital marketing is where the digital marketer chooses the websites where the ads will be displayed. Say, for instance, your target audience are people having pets, then you would rather display your advertisement on a website or online magazine that talks about pet care.
Google normally knows what its users are looking for and what their interests are. Hence, internet marketing through display ads is a good digital marketing strategy in order to reach users based on the search terms they are using in their search engine. Users who have visited your website can be targeted through remarketing as part of digital marketing tactics. This can lead to potential leads closing into sales. Moreover, this digital strategy ensures that website visitors go through the process of a sales funnel in line with any digital marketing campaign.
Email marketing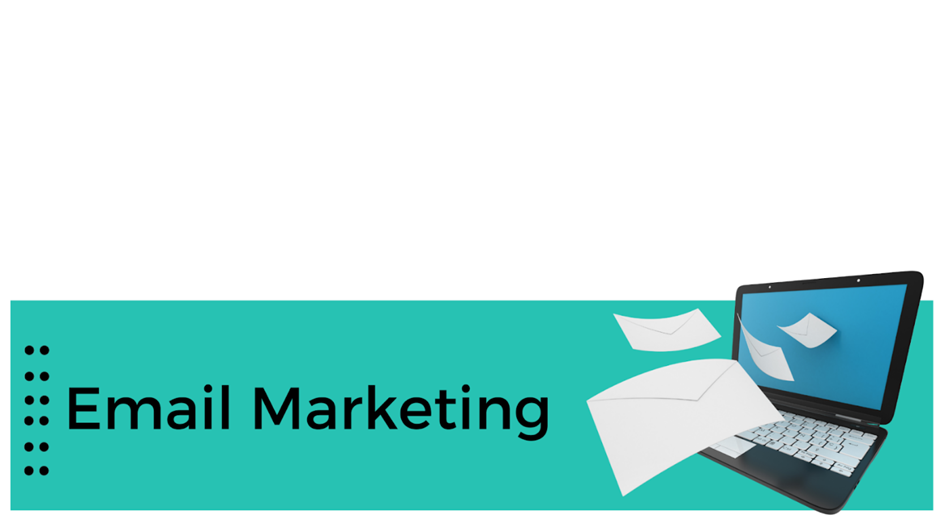 Email marketing is another form of the many digital marketing strategies used to target customers. You will often observe that some websites offer a freebie and when you click to get the freebie, you actually have to input your email address to be able to download the free offering.
Email marketing is among one of the most effective digital marketing tactics. It is a common digital marketing practice for businesses to use email marketing in order to promote their products and services and generate leads. Once the leads enter the sales funnel, the digital marketing goals remain to turn the leads into a customer.
Email marketing can also be used by marketing teams to maintain brand loyalty and customer loyalty. It is a cost-effective method for marketers to engage with their audience. Emails allow marketers to send messages straight to a customer's inbox and can be used to drive traffic to their site, offer discounts, and provide valuable content. 
Video Marketing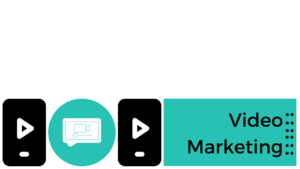 Video marketing has now become one of the most effective digital marketing strategies. The most common online channels that you can use for video marketing are YouTube, Instagram reels, and obviously TikTok.
You shall also observe that most content marketing techniques are revolving around video creation as part of their digital advertising campaigns. The marketing strategy normally involves building a client persona and then creating content that will connect with that profile.
The marketing goals find the types of videos that the targeted audience is looking for. One of the ways of doing this is by experimenting with the type of videos the audience is looking for. These could be anything from funny videos to informative videos.
Part of the video creation strategy also involves catching the audience's attention on several digital channels. It also means that the marketing teams need to analyze the digital marketing performance of the video based on analytics.
Once the initial digital campaign has been analyzed, the marketing strategy can be optimized to guide the client persona through a sales funnel. In short, the videos should cater to who the products or services are applicable to. This will define the purpose of the video and eventually knowing where the target audience is hanging out, digital marketers can leverage their marketing skills to create the sales funnel cycle.
Text Marketing
Another part of an effective digital marketing strategy could be using text marketing to reach the buyer's persona. Text marketing strategy also involves reaching out to existing customers through texts about new product launches or an ongoing promotions.
Digital campaigns through texts allow marketers to collect data about their customers. This helps in building a buyer's persona as information such as age, sex, and geographical location is easily available.
Text marketing can be a really effective digital marketing strategy since some companies can also use it as part of their customer service program in place. Good customer service obviously leads to brand loyalty in the long run.
How to Measure the Success of Your Digital Marketing strategy?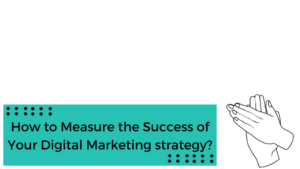 A digital marketing strategy is a plan that is used to guide a company's efforts to increase the awareness of its brand, products, or services in a digital environment. Digital marketing strategies are most commonly executed through social media, search engine marketing, e-mail marketing, and content marketing.
A digital marketing strategy is a plan that is created by the company to achieve its business goals. It can be measured by the ROI, which is the return on investment. The ROI is the amount of money that a company makes in comparison to the effort and money spent on creating it. The purpose of a marketing strategy is to continually increase the return on investment for the organization by generating awareness, leads, and sales.
The success of your digital marketing strategy can be measured by many factors. One way is by looking at how much traffic your website has gotten as well as how many conversions you have made. Another way to measure the success of your digital marketing efforts is by looking at the number of followers you have on digital platforms and how many people engage with your posts.
Another way of measuring the effectiveness of your digital marketing strategy is to make use of Google Analytics. Google Analytics is a free analytics software that helps you to measure website traffic, conversion rates, and more. Analyze your site's traffic, the bounce rate of your site, and much more with this tool. This can help you make decisions on how to improve your website such as which pages are getting the most views, what content is creating the most interest, and which parts of your site need more information.
Conclusion: The Importance of Using a Comprehensive Digital Marketing Strategy for Your Business
In the digital era, it is more important than ever to have a comprehensive digital marketing strategy in place. In this article, we have discussed the importance of having a comprehensive digital marketing strategy for your business. We have also looked at some of the different strategies that can be used for this purpose. To conclude, it is important to note that marketing strategies are constantly evolving and do not stay the same. It is imperative that you keep abreast of these changes and update your strategy accordingly.