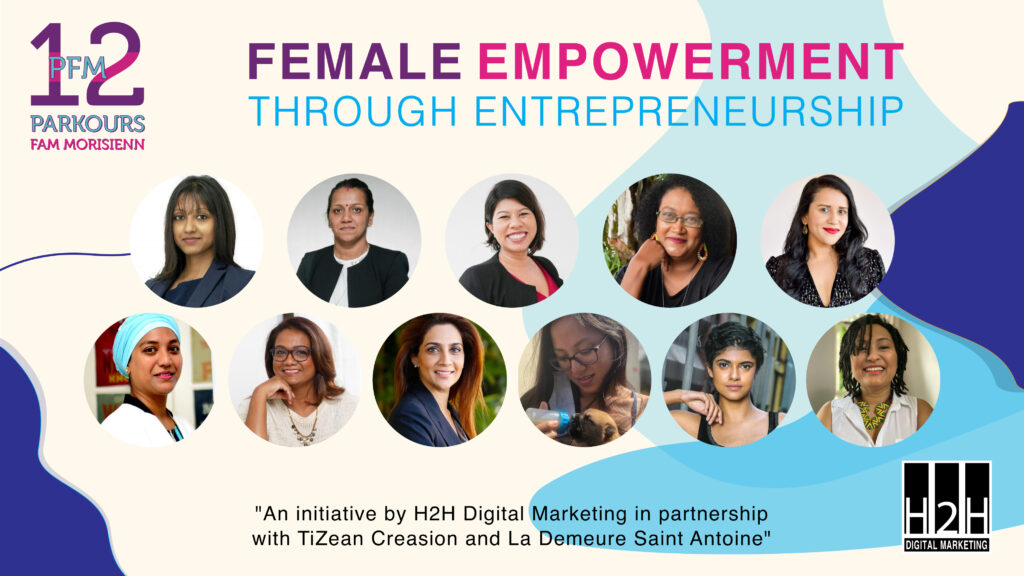 𝟏𝟐 𝐏𝐚𝐫𝐜𝐨𝐮𝐬 𝐅𝐚𝐦 𝐌𝐨𝐫𝐢𝐬𝐢𝐞𝐧𝐧 is a project crafted to put forward 𝟏𝟐 𝐬𝐞𝐥𝐟-𝐦𝐚𝐝𝐞 𝐌𝐚𝐮𝐫𝐢𝐭𝐢𝐚𝐧 𝐟𝐞𝐦𝐚𝐥𝐞 𝐞𝐧𝐭𝐫𝐞𝐩𝐫𝐞𝐧𝐞𝐮𝐫𝐬 whereby they share their journey with the aspiring entrepreneurs during 12 months through 12 questions that they answered (12/12/12).

12 Parkours Fam Morisienn is a project whose objective is to showcase our 100% Mauritian female self-made entrepreneurs to let the rising youth recognize their local success stories and realize that if these 12 women from different backgrounds, different ethnicities, different characters, and different lines of business have been able to pave their way on this island, so can our younger generation.

During their interview, the twelve thriving women share their joys, challenges, successes, failures, tips, and whatnot regarding their entrepreneurial journey.